Despite a challenging year for global financial markets in 2018, Singapore's assets under management increased further by 5.4% to S$3.44t, according to an annual poll by the Monetary Authority of Singapore. This growth was mostly thanks to a 15% surge in alternative assets to S$646b last year, which was supported by strong inflows and continued valuation gains across private market asset classes including private equity and venture capital.
New app by UOB, SoReal helps SMEs buy commercial properties faster
Small and medium-sized enterprises (SMEs) will be able to invest in and get loans for commercial properties quicker, with a new mobile app launched yesterday by United Overseas Bank and property portal SoReal Prop. SMEs can search for and get valuations for properties such as offices and warehouses on the new RealCommercial mobile app, which provides listings from SoReal, an online property platform founded by ERA Realty, Huttons Asia and PropNex Realty last year.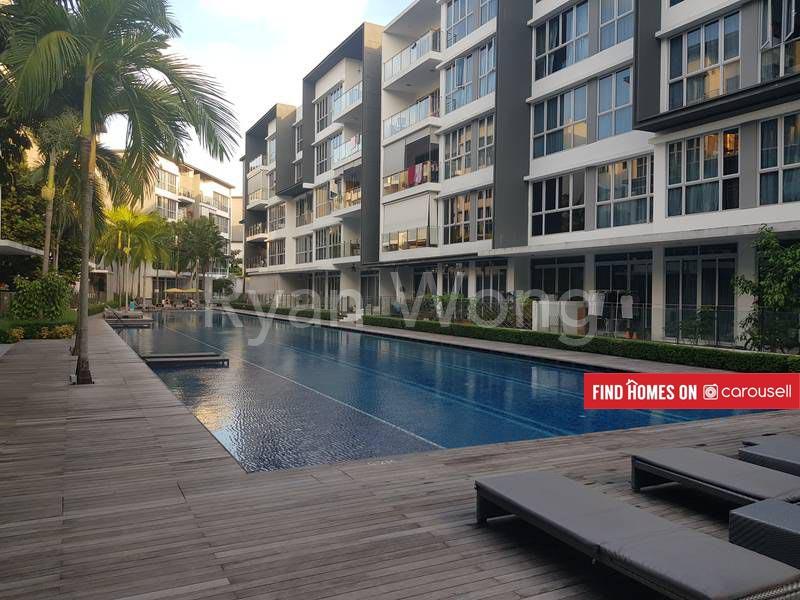 1-Net North Data Centre sold for $200.2 mil
DataCentre One, a JV between Keppel Infrastructure Trust and WDC Development, has sold 1-Net North Data Centre for S$200.2m. Located at 18 Riverside Road, 1-Net North Data Centre has 200,000 sqft in available area. The facility has achieved Uptime Institute Tier 3 certification, and conforms with the Monetary Authority of Singapore's Threat Vulnerability Risk Assessment specifications. It offers stable, secure and high-powered infrastructure for digitised content.
Chinese tourists come to Australia to buy property
Chinese buyers have Australian property set firmly in their sights again, as a new survey reveals nearly a third of Chinese tourists plan to shop for property while they're on holiday. Property portal Juwai's new survey of Chinese consumers found that 27% of mainland Chinese tourists planned to look at properties over the next year as part of their travels, and that Australia was their No.1 destination to go shopping. Juwai said demand for Gold Coast real estate in particular was likely to increase as buyers continued to return to the Australian property market.
New home prices rise in just 55 of 70 Chinese cities, the lowest in 18 months, amid Beijing's efforts to cool the market
The Chinese government's efforts to take the heat out of the property market appear to be paying dividends, with new data pointing to a slowdown in price gains as a growing number of developers slashed their prices. The average cost of a new home rose by 0.58% in Aug, the smallest increment in 6 months, according to calculations based on the data released on Tue. It was slightly lower than Jul's growth of 0.59%, while prices grew 0.66% in Jun.
'No room for third-tier developers': Mirvac backs safety laws
The company has previously backed the recommendations of the 2018 Shergold-Weir report on improving building quality, and this time also took aim at substandard developers. Mr Penklis told The Australian Financial Review that a key part of Mirvac's quality assurance process was bringing in an independent structural engineer to review building designs.
Boon for UK households as inflation falls to near 3-year low
Inflation in Britain fell to a near 3-year low in Aug, official figures showed Wed, a boon for households at a time of acute Brexit uncertainty. The Office for National Statistics said Wed that consumer prices rose 1.7% in the year to Aug, down from 2.1% the previous month. The Aug rate is the lowest since Dec 2016, when inflation was rising in the wake of the vote to leave the European Union, which prompted a plunge in the value of the pound and an increase in the cost of imports.
House prices in Britain rising at slowest rate for seven years
House prices in Britain are rising at the slowest annual rate for 7 years as Brexit uncertainty dampens consumer demand. Dragged down by steep declines in London and the south, national house price growth for the country at large dropped to 0.7% in Jul from 1.4% a month earlier, hitting the slowest growth rate since 2012, said the Office for National Statistics. House prices fell in four of nine English regions, with the biggest decline in the north-east where the average cost of a home slid by 2.9% over the year.
Mapletree Industrial Trust raises S$400m through private placement
Mapletree Industrial Trust has raised S$400m through an oversubscribed private placement of 176.6 million new units at an issue price of S$2.265 per unit, the top end of the issue price range of S$2.211 to S$2.265. The issue price represents about a 1.5% discount to the adjusted volume weighted average price (adjusted VWAP) of S$2.2985 per unit, and a 2.7% discount to the VWAP of S$2.3278 for all trades done on Mon up to the time the placement agreement was signed on Tue.
CBRE gets into the co-working game with Hana
CBRE, which already has an investment management and development arm, started co-working business Hana last year, aiming to tap a growing demand for flexible space by blue-chip clients. The business that has 2 locations in Dallas, Texas and Irvine, California, last week announced the opening of its first 3 UK sites and it saw scope to expand further, Hana said.
WeWork London Building Deals Falter Amid IPO Market Fallout
Deals for two major London buildings leased mostly to WeWork are on the ropes. Saudi Arabia-based Sidra Capital has pulled out of a 90m pound (US$112m) deal as the flexible-office giant's planned initial public offering got an increasingly rocky reception from investors, according to people familiar with the matter, who asked not to be identified discussing private negotiations. Separately, talks have stalled on the sale of WeWork Waterloo, which the company describes as the largest co-working facility in the world, according to other people with knowledge of the negotiations.
All eyes on Phahon Yothin, Vibhavadi
The Phahon Yothin and Vibhavadi Rangsit area has turned into the most sought-after location for residential development in Bangkok due to several factors, and the BTS Light Green line extension will be added as the final missing piece. It will be the 2nd extension to be opened this year following the MRT Dark Blue Line extension. The extension will increase accessibility and ease traffic on what has been known as one of the most congested roads in Penrose condo.
Mandarin Oriental announces hotel in Nanjing
Mandarin Oriental Hotel Group has announced that it will manage hotel in Nanjing, the capital of Jiangsu Province in China, scheduled to open in 2022. Mandarin Oriental, Nanjing will be located on the Qinhuai River and in close proximity to historic landmarks including the Gate of China, which forms part of one of the longest ancient city walls in the world built by the first emperor of the Ming Dynasty over 600 years ago.
Asean lagging behind in sustainability efforts, experts say
Southeast Asia is lagging behind in sustainability efforts despite being most vulnerable to climate change, say experts at the BNP Paribas Sustainable Future Forum on Wed. Rintaro Tamaki, president of the Japan Centre for International Finance, believes Asia still has far to go in terms of a region-wide, integrated environmental policy to tackle the threat of climate change. And this is despite the region facing numerous cross-border environmental issues. At the sidelines of the event, Tamaki tells The Edge Singapore that little attention is being paid to the use of fossil fuels and carbon emissions in the region.
Landlords taking on more risk as co-working grows
Co-working hubs have been steadily filling gaps in our biggest office markets but a sudden shift in gear as operators pursue larger chunks of space and even entire buildings carries high risk and could spell trouble for office tower landlords, experts warn. Upon entering the market, big co-working companies initially took up small vacant spaces, often of just a few hundred square metres but activity has intensified and the co-working/serviced office sector in Sydney – the largest market in Australia – has increased tenfold from 16,000 sqm to 160,000 sqm in the past 3 years, according to Savills data.
Mapletree Industrial Trust to raise at least S$350m from private placement
Mapletree Industrial Trust looks to raise at least S$350m through a private placement to partially fund its joint purchase of a North American data centre portfolio worth US$1.37b, which the trust said would cost it about S$965m. It is issuing 158.3 million new units at an issue price of S$2.211 to S$2.265 per unit, with an upsize option to issue up to 22.6 million new units that would raise at least another S$50m.